Standard film
As our standard film we use permanent adhesive backed  Oracal vinyl which proved to be the the highest quality vinyl material on the market.
The standerd film has high UV protection  and will serve you about 5-8 years. The glue layer is not as strong as in the Premium version and the sticker can slightly change its form over time.
If you plan to put a clear coat on top of the stickers, you better choose this option because standart film is thinner. Also it's a perfect cjoice for your rim stickers.
Please note that standard film has limited colour palette. If you need sparkly metallics, you better choose Premium film.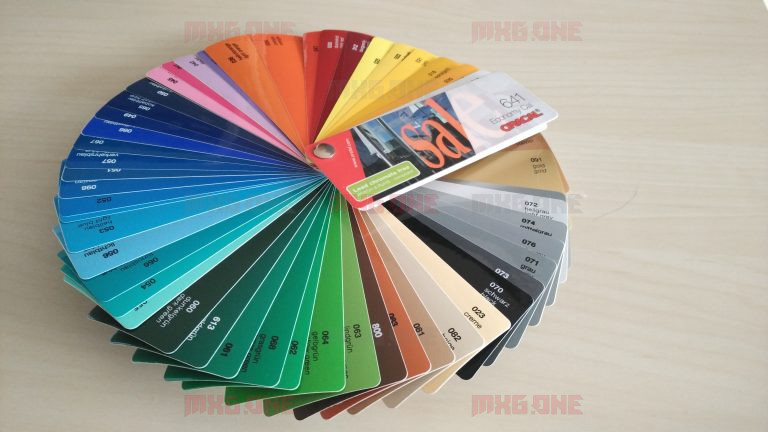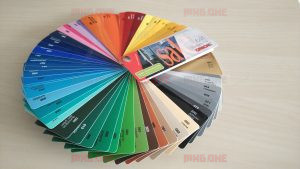 Premium film
Our stickers are made from the high quality vinyl materials on the market. As a premium film we use  high performance PVC film: Oracal 551, 970, 3M, TeckWrap, Substance. It has more colours than standart film: if you need a beautifull metallic or pearl vinyl you have to choose this option.
Using this material makes your stickers look more "expencive". Also the premium film is a little thicker and stretches better which makes it easier to apply. This material has a better glue layer that stays in place after years and years of use.
Neon Vinyl Film
Light Reflective Film
Сhromized film
Shiny glossy vilyl film. Can be silver, gold or rainbow coloured. Or with a print on it.
Polypropylene resin
This technology helps us to make "gel" 3D-stickers covered with transparent layer of PP resin. Volumetric stickers will protect your motorbike from hits and scratches. They also look nice.
Standard base (3640 vinyl film)
Standart Soft PVC film for outdoor application. Slightly worse than the Premium version. But still works for producing long lasting and otherwise amazing sticker sets.
Premium base (3551 vinyl film)
3551 Premium vinyl is the best choice for producing stickers for motocycles and cars: better looking prints, better adhisive qualites. Thanks to the dark glue layer, it doesn't show the original plastic colour, so the sticker colours do not look distorted.
Durability "LITE"
NOT FIT FOR MOTOCROSS TRACKS AND INTENSIVE TRAINING!!!
If you just want to make your bike pretty.
Standart Orajet lamination is about 200 micrometers thick. It protects your stickers from sun (UF protection), dirt and fuel.
Durability "MEDIUM"
NOT FIT FOR MOTOCROSS TRACKS AND INTENSIVE TRAINING!!!
Double Orajet lamination is considerably thicker than LITE version (300 micrometers). It will last longer if you are a carfull rider.
Durability "PRO"
If you are a professional rider or aiming to become one.
Thick 3M Scotchcal lamination will protect your stickers from hits and scratches, they will survive during intensive traning sessions.  Also, its matte surface doesn't reflect during photoshoots.